Finance
Gary R. Shook has been named president and chief executive officer Community Bankers' Bank, effective July 13. He had been with Blue Ridge Bank and is a graduate of the University of Virginia.
Paul Powers is a mortgage loan officer with TowneBank Mortgage.
Marketing/Advertising/PR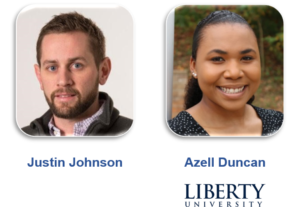 Justin Johnson is manager of business development for WebStrategies. He had been with Richmond Raceway.
Azell Duncan has joined Red Orange Studio as a summer intern.
Business Services
Robin Ransom is chief financial officer for Dominion Payroll. She has degrees from West Virginia University and The College of William and Mary.
Technology
Joseph Cebula joined NDSE as director of information technology.
Insurance
Joining Kinsale Insurance Co.:
Jarrett Douma and Garrett Whitley are associate underwriters in the excess casualty division. Douma is a graduate of the University of Dallas. Whitley is a graduate of Hampden-Sydney College.
Ben Manspile is an associate underwriter in the small business division. He is a graduate of Virginia Tech.
Lance McNulty is a software developer in the IT department. He had been with Java Development.