Departures
Henrico County Chief of Police Humberto "Hum" Cardounel Jr. is retiring, effective Sept.
Law
Lee J. Bujakowski, Kevin T. Hadden, Joel R. McClellan and Ryan T. Walker are shareholders with Marks & Harrison.
Real Estate

Austin Newman is vice president, director of office brokerage, for S.L. Nusbaum Realty Co. He had been with Harrison & Bates.
Alease Washington joined Icon Commercial.
Kevin Estes joined Neumann+Dunn Real Estate as an agent.
Leslie Hasek, Terrence Donahue and Kathy Metrick joined the Midlothian office of Joyner Fine Properties.
Marcie Ecroyd joined Shaheen, Ruth, Martin & Fonville Real Estate as a Realtor.
At Long & Foster Real Estate:
Adam Carpenter joined the Grove office.
Amber Temple joined the Tri-Cities Southpark office.
Government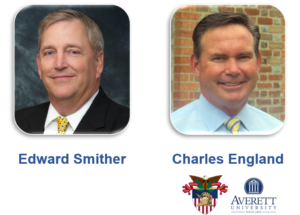 Edward N. "Ned" Smither is Powhatan County Administrator, effective Aug. 1. He had been with Henrico County.
Charles B. "Chip" England is director of General Services for Hanover County. He had been with Henrico County.
Finance
Lynn Kinsel joined the origination team with C&F Mortgage Corp. as a loan officer at the Glen Allen Branch.
Nonprofits
Zachary Petry joined 504 Capital Corp. as a business development officer. He had been with Virginia Community Capital Bank.
Arts/Entertainment
Ma Cong is associate artistic director with the Richmond Ballet. He is an adjunct until his full time addition in 2022.
Marketing/Advertising/PR
Jonathan Dyke is the chief information and operations officer for Xponent21. He had been with TradePending in Carrboro, N.C.
Linné Diiorio has joined CreativeMktGroup as a senior strategist.
At Siddall Communications:
Alyson Banks is a senior account executive.
Kristin Youngblood is a senior project manager.
Construction
At EDC:
Michael Rauch is project manager. He had been with S.B. Ballard Construction Co. and is a graduate of Christopher Newport University.
Tyler Hardin is a project engineer. He is a graduate of Virginia Tech.
Service Groups
The 2020-2021 officers and members on the board of directors for the Junior League of Richmond are: president, Sheronda Wilford with Transportation Security Administration; president-elect, Lara D'Antonio with Virginia Community Healthcare Association; vice president of community, Jenn Keegan with Muscular Dystrophy Association; vice president of fund development, Ashley Allen with Cozen O'Connor; vice president of membership, Christa Schulenburg with Apex Systems; vice president of sustainers, Mel Hannan with Leash & Lead; director of communications, Stephanie Maynor with McKesson Medical-Surgical; director of finance, Yevonne Chandler with SunTrust now Truist; director of nominating, Lorie Coker with Capital One; and director of training institute for leadership impact, Sheela Nimishakavi with ThirdSuite; assistant to the president, Kristen Johnson with Virginia Home for Boys and Girls. At-large board members are: Awanata Bridgeforth with McKesson Medical-Surgical; Elizabeth Anderson with InnerWorkings Inc.; Luiza Bretas with Virginia Commonwealth University; Krystal Minor with Capital One; and Lauren Leggett with CarMax.
Associations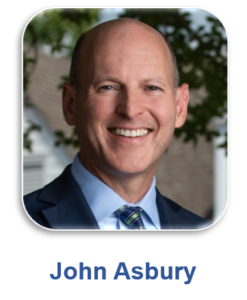 Perry J. Miller is secretary/treasurer of the American Association of Airport Executives. He is with the Capital Region Airport Commission.
Joining the board of directors for the Virginia Bankers Association are: chairman, John C. Asbury with Atlantic Union Bankshares Corp.; and chairman-elect, Leton L. Harding Jr. with Powell Valley National Bank in Jonesville.
Technology
Joining Networking Technologies + Support:
Monet Conner is a staff accountant.
Shane Wampler is a client associate.