Brand Federation handled research, brand and messaging work for a marketing campaign promoting Children's Hospital Foundation's Built for Kids capital campaign to support construction of a new inpatient and emergency tower at Children's Hospital of Richmond at VCU. The marketing campaign was conceptualized and designed by Miami-based agency Markham & Stein and includes a brand video, TV spot and webpage.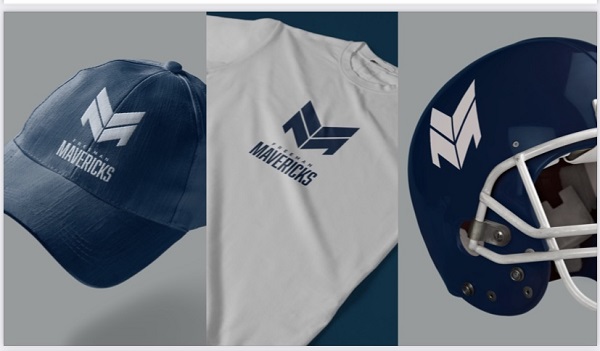 A team of second-year Brandcenter students worked on the new nickname and logo for Douglas S. Freeman High School. The students conducted research and came up with four options that the student body voted on, then created several logo and identity options for the winning name, the Mavericks. The school selected the logo in part because of two hidden F's in the design, a reference to the school's "Freeman Family" catchphrase.
Students on the team included Ellie Proctor (creative brand management), Hamza Ali (art direction), Allison Weiner (strategy), Hannah Berling (AD), Matthew Cavallo (AD), Charlotte Robins (ST), Hunter Mott (ST), Amanda Yoon (CBM) and Joseph Mrava (experience design). Agency mentors, both Freeman and Brandcenter grads, were Newman Granger of Wieden + Kennedy NYC and Steven Ebert of Sylvain Labs NYC.
Commonwealth PR promoted Julia Brewster to account executive. She is a graduate of University of Lynchburg.
West Cary Group was named agency of record for New Jersey-based American Water's Homeowner Services division. The agency will be responsible for branding, digital marketing strategy, media strategy and buying, creative, and account management for subsidiaries American Water Resources and Pivotal Home Solutions.
Evergib collaborated with VPM on a brand awareness campaign called "Connected to What Matters." Work included messaging and design of print, digital and social media materials, as well as concept and script of a brand video edited by Jim Vaile. Lewis Media Partners handled media buying and planning.
Evergib's Rachel Everett and Brian Gibson won "Best in Category" for writing in The Side Show Awards for an essay titled "Canceling the Confederacy."
Punch developed pledge materials and a website for NOVA Aquatics' capital campaign for its new swimming facility at Regency.
Addison Clark is producing company spotlights and service highlights videos for existing clients Osborn, First National Bank, Creative Conservation, and Gilman Heating, Cooling & Plumbing. The video content will be leveraged across multiple marketing channels.