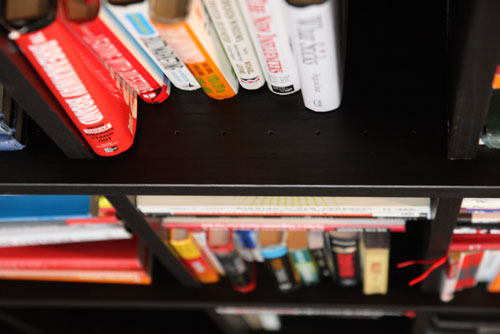 Blog schmog: Read about it in my book
Writing a book remains a popular pastime and calculated strategy for local business leaders. For some, authoring a book – with or without a ghostwriter – is a way to demonstrate expertise and establish street cred to promote consulting. For others it's a ticket to the speaking circuit, where fees can range from a $100 honorarium to more than $10,000. Still other entrepreneurs say they just want to share what they've learned and help budding business owners navigate the challenges they encountered.
"It's exciting for me to think about the experiences I've had, to document them, and to relay them to other people," said David Ingram, founder and president of human resources recruiting firm Capital Tech Search, who has written all but a few chapters in "15 Bedtime Stories That Keep Entrepreneurs Up at Night."
"If they run into the same roadblock I ran into, they won't feel like they're all alone out there," Ingram said.
One of Ingram's biggest challenges has been finding time to write. He has managers but is actively involved in running his company. Carol Roper, who has guided several local business leaders through the publishing process, says most first-time authors low-ball the breadth of the process.
"They underestimate cost, amount of work, time, [and] may not have all skills involved that are needed. So, big eye-opener for them when they get into it," said Roper, who owns Literati Design, a graphic design company that specializes in books.
In some ways, the skills that make a business leader successful can get in the way of producing a high-quality work of nonfiction, be it a how-to guide or a narrative of how Susy McCEO built a great business. Writing is a technical craft, and many entrepreneurs don't grasp that their tales might not be as gripping to read as they were to live. Not to mention bookstores' already packed business shelves. The book business might even be more cutthroat than many of the fields in which entrepreneurs earned their stripes. Statistically speaking, very few local writers will get interest from a publishing company.
The ones who do probably will see a small return. Karen Wormald, a business writer and editor who owns the copywriting firm Kew Publications, said she has earned only a few thousand dollars from her 2006 book, "How to Work Like a Cat." She found a small publisher and sold 6,700 copies. After publishing, however, she was invited to present a seminar at the University of Richmond and at various trade association meetings.
Some who don't make the publishing house cut take matters into their own hands: A small print run can cost as little as $2,500 for low quality and a low page count. The upper end can approach $50,000 for 10,000 copies of a high-quality, 300-page hardcover volume.
And no matter how much time, energy and money gets poured into the project, there's nothing like saying, "You should pick up a copy of my book."
***
How many books can a local author sell?
Libby Brown, who co-founded This-End-Up Furniture, self-published "Making Waves" in 2007. She has sold about 5,000 copies.
Hugh Gouldthorpe, senior vice president of marketing at Owens & Minor, has sold more than 50,000 copies of his books about marketing, including "I've Always Looked Up to Giraffes."
***
BizSense counted at least eight local execs-turned-authors. The real figure is probably much higher. The most recent to catch the book bug is Shawn Boyer, founder of online job board Snagajob.com. His book is rumored to be about the part-time job industry. Other Richmonders' books:
"Six Secrets of Sales Magnets," by Will Turner and Laura Posey, founders of Dancing Elephants Achievement Group.

"Smarter Companies Barter" by Bill Meacham, president and chief executive of local barter exchange BancMarc.
Sam Parker and Jim Gould, founders of sales lead generating website Give More Media, are co-authors of "SalesTough."