Richmond-based ColonialWebb Contractors filed a lawsuit against Qimonda seeking $369,495 in unpaid invoices.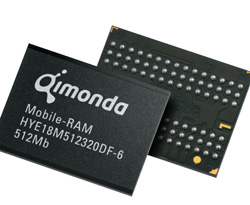 The lawsuit was filed in Henrico County District Court last Monday. Qimonda announced that it was shutting down all operations at its Sandston manufacturing facility the next day.
According to the filing, ColonialWebb was contracted by Qimonda in December 2006 to service the chip manufacturing plant's heating and air, fire protection systems, chemical distribution systems, filtration systems and ventilation systems.
ColonialWebb chief executive Mitch Haddon did not respond to requests by BizSense for comment.
General Electric Capital Corporation, Bank of Utah, Wells Fargo Bank and the Commonwealth of Virginia are also named in the suit, as they have been identified as possibly claiming right, title or interest to Qimonda property.
Qimonda faithfully paid the company's invoices until the end of November, according to the lawsuit.
ColonialWebb told Qimonda that they were stopping work Jan. 18. According to the lawsuit, Qimonda requested that the company extend service for another week. The contractors stopped work at Qimonda on Jan. 26.
The lawsuit alleges three counts against Qimonda: unjust enrichment, breach of contract and enforcement of mechanic's liens. ColonialWebb filed a mechanic's liens against the property a few days earlier.