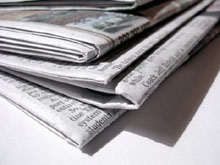 The mainstream media is increasingly turning to us as a local news source. We were cited repeatedly in recent story about the Port of Richmond that appeared in Inside Business, the weekly in Hampton Roads. That's a printed pub, for those of you keeping track.
You can read that story here.
We have also appeared on the local CBS News 6 to discuss small business issues.