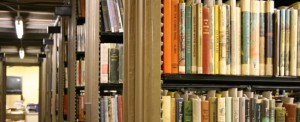 The public library is back en vogue. Circulation of books and DVDs at Richmond Public Library are up 11 percent month to month over last year, according to Harriet Coalter, the city's library director.
The number of people using library computers is also up 11 percent.
Coalter said the poor economy is behind the up tick in library patronage.
"I think people are looking for cheap entertainment. You can check out DVDs and books from the library as opposed to renting them or buying them," Coalter said.
Coalter said most people using the library computers are searching for jobs online.
Last year 428,700 people passed through the doors of Richmond's nine library branches. That is an increase of more than 16 percent over 2007.
Normally, foot traffic increases between two percent to three percent from year to year, Coalter said.
Coalter said that the increase in library use supports extending library hours and increasing funds for buying new materials, but that isn't likely under these economic conditions.
"Local government is just like everybody else—having to cut back," Coalter said.