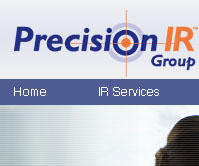 White-collar jobs continue to disappear in Richmond. PrecisionIR, an investor relations technology company based in Chesterfield, let go about 40 workers yesterday, including 16 in Richmond.
In late November, the company laid off 15 Richmond employees. About 39 workers are still employed there.
"This comes down to turbulence in the markets," said Shade Wilson, vice president of marketing. "This resulted from clients cutting budgets."
A source who spoke on the condition of anonymity said that some of those affected were in senior management. Wilson declined to comment on that.
The company distributes annual reports, assists with investor webcasts and conference calls, and generates investor leads. The company also has offices in London and Stockholm.
According to a 2007 Times-Dispatch story, PrecisionIR, formerly WILink, said that it planned to double its business in the next three years through acquisitions and internal growth.
Aaron Kremer is the BizSense editor. Please send story ideas to [email protected]