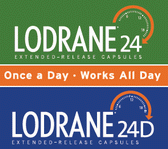 A small pharmaceutical company with deep roots in Richmond has been acquired by a New York firm. After a spending a year searching for the right suitor, ECR Pharmaceuticals was bought by Hi-Tech Pharmacal Co. for $5.1 million in cash. ECR's 60 employees have the option of staying on, said Davis Caskey, one of the ECR's founders and vice president of pharmaceutical operations.
Caskey said he would remain in his role. The company has 10 employees in Richmond at the headquarters on Deep Rock Road.
"We continue to do very well, even in more difficult economic times," Caskey said. "That's a result of our previous positioning and growing at the right speed."
ECR, which has three main drugs, had sales of $13.2 million in 2008. The company will keep its name as a subsidiary of Hi-Tech. One of the drugs fights allergies, another treats headaches and another one is used to treat poison ivy.  The company has no labs or manufacturing facilities, instead outsourcing those aspects of the business.
ECR was formed 18 years ago after A.H. Robins Co. was sold to American Home Product, which later became Wyeth. "The three of us who left H. Robins – Claiborne Robins, Jr., Robert Murphy and myself – we essentially formed a new company, ECR," Caskey said.
Caskey said that when assembling this deal, he and his fellow executives wanted to make sure the employees would be part of the new company. "One of the things we wanted to accomplish was to ensure our employees had opportunities and were well taken care of, especially with all the news of layoffs lately."
"We still expert people to perform, but the viability of those positions is not in question."
This is not the company's first deal, nor its most lucrative. In 2007, they sold a muscle relaxer called Amrix to the drug company Cephelon for $100 million plus future payments based on sales. The residual income from the Amrix deal is not included in the Hi-Tech deal, Caskey said. At the time, that deal helped get Amrix out faster than the company could have done on its own. "We would have put 125 people on it," Caskey said. "They already had a sales force of around 600, and since that time, they have put 200 more on it."
Aaron Kremer is the BizSense editor. Please send story tips to [email protected].