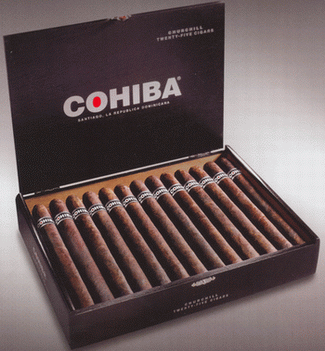 Congressional Quarterly had an interesting article last week about how loosening the U.S.'s trade embargo on Cuba could be problematic for one Richmond-based cigar company.
Cohiba is the most famous cigar in Cuba, it was reported to be Fidel Castro's favorite. The cigar is produced by a Cuban state-owned company, Habanos S.A..
General Cigar Company of Richmond sells their own brand of Cohibas, that are produced in the Dominican Republic. Habanos and General Cigar were entangled in a nine-year court battle over the brand name that began in 1997. In 2006, the U.S. Supreme Court deterimined the Cuban company did not have a legitimate trademark claim because of the embargo.
According to the article, General Cigar has spent $3.5 million lobbying Washington over the last 10 years mostly over the Cuba issue.
The CQ reports that the U.S. travel and embargo rules are loosening under Democratic rule:
Though there seems to be little momentum in Congress to lift the embargo, Democrats are pushing to loosen it. The $410 billion omnibus spending bill for the rest of this fiscal year, which is on course to clear this week, would lift Bush-era travel restrictions on Cuban-Americans who want to visit relatives on the island and lift restrictions on U.S. exporters who want to sell food and medicine…