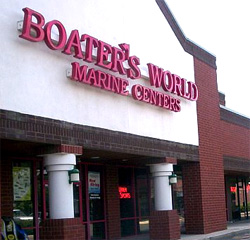 Boater's World, a chain of boat supply/fishing gear stores with one location in Richmond and several in Hampton Roads, is liquidating.
The sale started last week. According to a representative at the Midlothian store (9700 Midlothian Turnpike) reached by phone this morning, traffic has been brisk.
According to the Baltimore Business Journal, merchandise is up to 30 percent off.
The company is owned by Ritz Camera, which previously filed for bankruptcy protection.