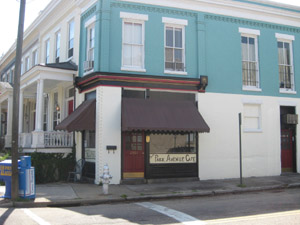 A new restaurant is in the works at the corner of Park and Meadow, with a veteran of vegetarian cuisine at the helm.
The restaurant, Garnetts Cafe, will be at 2001 Park Ave. The business is registered to Kendra Feather, owner and operator of Ipanema Cafe.
The new restaurant applied last week for wine, beer and liquor licenses with the Virginia Department of Alcoholic Beverage Control. Feather registered Garnetts Cafe LLC with the State Corporation Commission at the end of March.
The location was most recently occupied by the short-lived Credo's Park Avenue Café. Previous tenants also include Table 9 and Chiocca's Park Avenue Inn. A peek through the window confirms that an interior renovation is under way.
Feather's first restaurant, Ipanema Cafe, has operated at 917 W. Grace St. for more than 10 years. The basement location is a popular night spot and known for its well-reviewed vegetarian cuisine.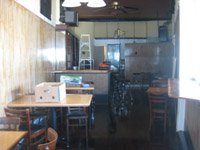 Feather couldn't be reached immediately for comment, so no word yet as to when it might open or what she'll be dishing out. Stay tuned to RBS for more.