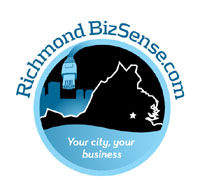 Richmond BizSense is now a profitable company.
It feels like finally finishing freshman year of high school. We're not quite as worried about getting beaten up or stuffed in a locker.
After almost exactly two years as a business and 13 months of publishing business news online, we have more revenue than expenses. It's not by much, and none of us could support but the most meager subsistence on our salaries, but we've still crossed the elusive profitability threshold.
We know these are tough times in the media business, and we could cross back into unprofitability as quickly as we jumped into profitability. But we can now attest that local companies will pay to get their message in front of a targeted audience of business owners and professionals. That was our hypothesis, and thank goodness it's true. (Hard swallow).
Between our Daily NewsFeed and the website, we reach about 3,000 local readers a day.  So despite glaring headlines about the death of news, the web didn't kill journalism: It just changed the way people get their journalism.
And for all the talk about Twitter and Facebook and whatever might be the next online fad, people will still seek solid news because they need it. That will never change.
We have a lot of new ideas that we will be rolling out in coming months, and some might work in other markets. We are hiring a reporter who will cover areas such as the business of health care, the business of sports and the local universities. We might also start covering technology.
We will be improving the sort of ads we can build for local advertisers and trying to help them come up with even more powerful messages.
We would also like to expand into the events game business, putting on helpful seminars for business owners. Right now that's proved a bit outside our area of expertise. Even an after-work happy hour was tough to organize. (Please let us know if you think of an event we should start.)
And of course there are several challenges that still befuddle us. Our Rich Wire, a local version of PR Newswire that companies can use to push out news about themselves, hasn't been as popular as we anticipated. Why would a company bother writing a press release if nobody is going to see it?
Hopefully we haven't hit a plateau so early in our life cycle. And as always, we enjoy hearing from readers about how we could improve the news and the advertising options, so don't be a stranger.
Aaron Kremer is the co-founder and editor at RBS. You can reach him via email: [email protected]