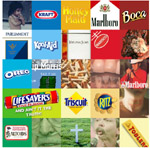 Being the CEO of Altria doesn't pay quite like it used to — but that's partly because the value of the company's stock isn't what it used to be.
Chairman and CEO Michael Szymanczyk brought home $12 million in total compensation in 2008, according to a proxy statement filed last week with the SEC. That's a sizable drop from the $21 million he raked in for 2006, when he got $7.7 million in long-term incentives. In 2008 he had far less in bonuses. His salary was $1.2 million, about the same as the previous two years. Last year he also had $572,000 in personal use of the company aircraft.
David R. Beran, the executive VP and CFO brought in $3.5 million in 2008, including a salary of $471,154.
Martin J. Barrington, an executive VP and chief compliance and administrative officer, had a salary of 662,500 and a total compensation of $3 million.
Craig Johnson, an executive VP of Altria Group and president of Philip Morris USA had a salary of $685,650 and total compensation of $4.1 million.
Denise Keane, also a VP and the general counsel of Altria Group had a total compensation of $3.3 million with a salary of $662,500.
Aaron Kremer is the BizSense Editor. Please send salary info or news tips to [email protected]. Please also check in early next week when we take a comprehensive look at the state of pay in Richmond.