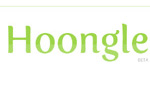 Sometimes national attention can be a double-edged sword.
The runner-up in a business plan contest at the University of Richmond has run into some unexpected legal challenges and was forced to close down operations days after getting thousands of clicks from a New York Times blog piece.
Hoongle, a search engine that donated money generated by advertising to charity (think of it like the Newman's Own brand of Yahoo or Google) was the brainchild of two UR students. Richmond BizSense first mentioned the company Monday in a story here.
The startup won $500 to put toward its business and came in second out of 26 pitches.
"We have run into unexpected issues that will prevent the site from functioning as intended," the website says. "Because of this, the site has grown beyond our means as college students. As a result, we have decided to go offline until we resolve these issues."
"To date, we raised about $1,500, enough for about 6,000 meals."
RBS will report more information as it becomes available.