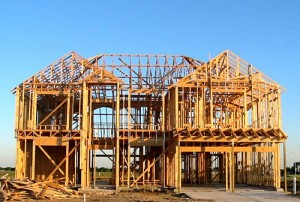 Another Richmond homebuilder has incorporated a guarantee for laid-off buyers into the marketing pitch.
Several weeks ago, BizSense reported LINK that the programs, which started earlier this year with the car manufacturer Hyundai, are spreading into the home-building industry.
"We understand there are layoffs out there," said Kevin McNulty, the president of Lifestyle Builders. "We are putting a product out there that helps people take advantage of the value and not have concerns about being laid off.
The guarantee, which costs Lifestyle Builders $400 per house, will cover mortgage payments up to $1,500 a month for six months. 
McNulty said his firm is not raising the price of the homes, instead lumping the expense into the overall marketing efforts.
Lifestyle Builders constructs homes in several price ranges. Marketing costs typically account for around 1 percent of a homes price, McNulty said.