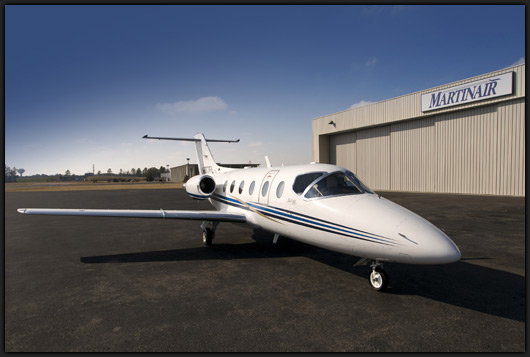 After flying high on the mortgage boom, LandAmerica took a nosedive when the title company filed for bankruptcy last year.
With the company grounded, it apparently no longer has a need for the corporate jet, a 1999 Hawker Beechcraft 400A.
The jet, owned by LandAmerica subsidiary Beech Fly LLC, will be auctioned by Martin Air via conference call May 6. The opening bid is $850,000, and bidders must submit a refundable deposit of $100,000 by May 5.
The aircraft has logged less than 3,600 hours of flying time.
BizSense took a tour of MartinAir in a recent Office Sense video.