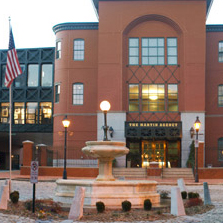 The Agency Spy has an interesting follow-up on The Martin Agency layoffs that took place in February.
Martin has a program where they cover half of a laid-off employee's first month salary when he takes a new job, up to $4,000. The program is valid for 60 days, which has expired.
None of the 24 employees laid off from Martin have taken advantage of the program, according to the Agency Spy which concludes that they must still be on the job hunt.  Martin HR Director Beth Rilee-Kelley said in the article that the former employees were interviewing and that there was some flexibility in terms of awarding the reemployment incentive.
From the article:
Hire a former Martin agency employee and your company just made some buck. For recruiters, a few grand is the cost of their services. Let's say you've got two similar candidates for an opening and one comes with $3,000 for the company that hires him/her…well you get the picture.
Martin also provided the laid off employees with resume workshops, job search assistance and outplacement counseling. Employees typically receive two weeks severance for their first year, and one week each year thereafter.
BizSense is interested in hearing about the job search experience of the former Martin employees. Please e-mail your story to [email protected]