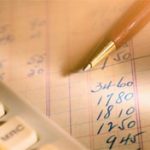 Bernie Katz, Robert White and Michael Bucci have something in common.
They all own small businesses and have had difficult experiences with bank financing.
That prompted them to show up for a Wednesday morning meeting to help small businesses survive the economic downturn.
They were among about 60 small-business owners at the meeting at the Old Dominion Electric Cooperative building in Innsbrook that was sponsored by U.S. Rep. Eric Cantor and the Small Business Administration. Speakers from various organizations that help small businesses and a tax attorney told them ways to try to get government guaranteed financing and other assistance.
Katz, who owns BJ Motors in Crozier, Va., said he was very frustrated with his bank and wanted to find help with new financing through the SBA.
His business is eight-years-old and deals in high performance and exotic cars, specializing in Dodge Vipers. He said his business has long been profitable and has many more assets than liabilities.
Still, his bank suddenly closed his line of credit which he said makes it tough to purchase inventory and expand his business.
Katz said he had a good longtime relationship with a local bank that was bought out and then taken over in a merger by an out-of-town bank.
"I had lots of equity to be used as collateral, but the bank closed my line anyway," he said.
He said he came to the meeting to try to see if there was a good loan he could secure through the SBA.
White, who owns Robert E. White LLC contracting in New Kent County, said his problem is that since the recession started, it has become extremely difficult to borrow money.
He said that in the past, when money has gotten tight, he could sell real estate to generate cash. "But you can't do that now because people aren't buying real estate."
White said he found the workshop very helpful in showing him how to find money through the SBA.
Bucci had a different experience with his bank. He applied for an SBA guaranteed loan of about $30,000 with a bank and while the application was being processed the banker told him that he had to use the equity in his home before he could qualify for the loan.
Bucci, a former middle manager with Capital One, and his wife found this very unsettling.
They didn't want to leverage their home, but he had already left his job and sunk quite a bit of their own money into the business, Bucci said. "So I put up my house as collateral."
Bucci is president of  Glen Allen-based K&M of Virginia Inc.,  which sells a product called Painter's Pyramid used for home and office painting projects.
"For me, it was very eye-opening," Bucci said. "As a businessman, you need to be careful to understand the rules of the SBA loan program. The bank is still in it for its own interest."
Bucci said he didn't initially think the rule about having to use his home equity was correct but after checking into the regulations he found that banks can make that a stipulation.
Equipped with fresh knowledge, Bucci left the meeting with a plan of action.
"I'm going to be talking to some other banks because the government is putting pressure on them to lend money," he said. "I plan on renegotiating my loan."