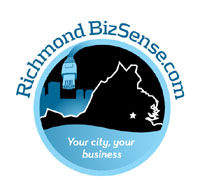 There comes a time for every business owner when you have to leave your startup in the hands of your employees or partners.  Perhaps this must be what it feels like to leave a first-born child with a baby-sitter for the first time.
For me, that time came late last month, when I went to Denver for a business news conference. I spent a few extra days in the Rockies, taking in the sights and doing a little mountain biking (Moab … and it's awesome).  I turned off the cell phone and left the laptop in its satchel.
It was vacation unplugged. And it was the first time I left the business for more than a weekend in two years. I was nervous. I had backups in place, and everyone was skilled at their jobs, but how could it function without me? It was my baby.
Flawlessly, it turns out. In fact, I even felt a pang of sadness that I wasn't more needed.
And the trip was a huge success, for some needed R&R and also learning some fresh ideas we can use to improve our news coverage of the Richmond business scene.
There were reporters there from newspapers that went kaput, such as the Rocky Mountain Times. But there were also some good signs, especially from the smaller niche publications. Ray Shaw was a keynote speaker. Shaw started a chain of business journals called American City Business Journals. (They owned one in Richmond in the late 1980s.) Shaw's company has 40 publications across the nation, some in markets about the size of Richmond.
He didn't speak for long, but he said that, despite the brutal recession, he has not cut one reporter position. He essentiality repeated this quote from a recent profile: "Readers and advertisers "need their local business journal more than ever during these times. … Readers need it to compete and be ahead of the curve to remain in business. And for advertisers, these awful economic times are the best times to increase market share."
You can read more about him here.