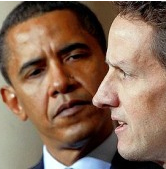 For Richmond businesses struggling to make monthly debt payments, a new Small Business Administration program could provide a lifeline.
The emergency loan program will start accepting applications in mid-June, the agency announced Monday.  Business owners interested in the program should contact their local bank.
The America's Recovery Capital loans, or ARC loans, will be available to business owners for amounts up to $35,000 and are intended to be used to make payments on existing debt. There is about $255 million allocated for the program nationwide, which will back up to $350 million worth of loans.
"We have both a lot of interest from the lender standpoint, banks that want to offer the program from businesses that need this type of relief to get through the economic situation," said Scott Dailey, assistant district director at the Richmond SBA office.
The loans will be interest free and backed 100 percent by the SBA. Dailey said the loans are meant to provide temporary relief for viable businesses.
"We are not trying to throw good money after bad," Dailey said. "If they can show a year or two ago they were profitable and all of a sudden the recession hit and — BAM! — they went from being profitable to a loss, there is a good chance they'll qualify for this program."
Dailey also said the program would help community banks maintain or improve customer relationships. Some banks have alienated their customers by pulling or reducing lines of credit amid tightening underwriting standards.
Funds can only be used to pay off existing business debt including credit cards, capitalized leases and mortgage payments. The loans are designed to temporarily cover payments for up to six months.
Borrowers do not need to start repaying the loan until a year after it's disbursed.
"[The program] provides up to 18 months from when the first monthly payment is made for that business to recuperate and get turned around," Dailey said.
In March, the Obama administration removed fees for SBA loans and upped the maximum guarantee to 90 percent (You can read about that here.) The move, intended to increase small business lending, appears to be having an affect in the Richmond District, which covers all of Virginia except Fairfax and Loudoun counties.
The number of loans serviced by the Richmond SBA office went from 34 in March to 55 in April. The office serviced 293 loans worth $65.3 million from Oct. 1 through April 30, according to their records.
Karen Mills, the national director of the SBA, said Monday that weekly loan volume increased 25 percent since the new provisions took effect. Still, the number of 7(a) loans was down 57 percent during the first quarter compared with the previous year.
Al Harris is a BizSense reporter. Please send story tips to [email protected].