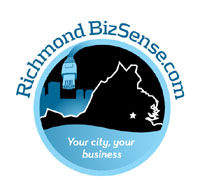 BizSense Nation, please meet David Larter.
He's our new business reporter and he will be covering some new beats for us, including local universities, health care, technology and nonprofits. He will also help Al and me write about startups and small businesses.
Larter finishes his last semester at the University of Richmond in December. He will be with us full time through the summer and then stringing until graduation.
Larter grew up in the Philadelphia area and enlisted in the Navy at 18. He moved to Virginia in late 2002 and served on board the USS Normandy (CG-60) as an Operations Specialist until summer 2006.
He left the Normandy as an E-5 to pursue his undergraduate degree at Virginia Commonwealth University, then transferred to UR, where he will graduate with a bachelor's in English literature with a minor in journalism.
This is an exciting — if nerve-wracking — expansion for us to continue to fill the news hole and provide Richmonders with valuable business news.
We have also hired a new sales and marketing coordinator,, Sarah Levine, who will help us improve the customer relations and also try to get us in front of even more readers.
If I may pause and explain our new wisdom about the news biz, when we started the business in 2007, we really didn't know how many business readers there were out there. Now we consistently reach 3,000 people a day now, most in Richmond. Our new target is to be getting in front of 7,000 readers a day. Anyone with ideas how we can do that can send them to [email protected].
As for news tips, please send them, along with a welcoming note to [email protected]