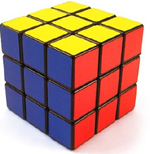 Why do so many companies use the word solutions in their name?
Normal people don't talk about "solutions." Apple never advertises portable music solutions. Ben & Jerry's doesn't sell tasty cooling solutions.
So why do companies do it? Particularly B2B firms?
This thought occurred to me several weeks back while reading Virginia Business's list of the 50 fastest growing companies in Virginia. You can see that list here. Twenty percent had "solutions" in their names, and most were related to technology.
Who's having so many technology problems that they need these "solutions"?
Also peculiar: There wasn't one company from Richmond on the list.
Aaron Kremer is the BizSense editor. Please send news  solutions to [email protected]