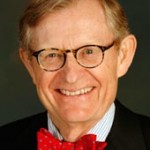 Ohio State University president E. Gordon Gee has stepped down from his post on the Massey Energy board after nine years.
Gee was re-elected at the company's shareholder's meeting held at the Jefferson Hotel on May 19.
In a letter to CEO Don Blankenship, Gee said he wanted to focus on his role at the university, where he is the highest paid university president in the nation.
Prior to the shareholders meeting, pressure mounted from environemtnal groups for Gee to step down.
An article from the Associated Press provides a little more context:
Critics said Gee's presence on the board was a show of support for some practices that have come under fire, such as mountaintop mining.
Gee has been an influential voice in the national push for green energy jobs and has said he could do more good on the board at Massey than he could from outside the company.