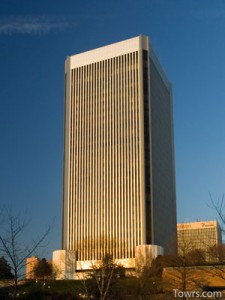 The Richmond Federal Reserve bank's President says that the economy has hit bottom and will start bouncing back later this year.
Jeffery Lacker told state legislators that he was starting to see improved consumer spending and that existing home sales might just have a pulse after all.
From the AP story:
"If the emerging stability in housing and consumer spending persists, as I expect, some segments of business investment spending should bottom out by the end of the year and economic growth would then turn positive," Lacker told members of the Senate's budget-writing committee.
The Federal Reserve's challenge will be picking the right time in a budding economic recovery to tighten credit again and prevent rising inflation, Lacker said.
Richmond has one of the 12 branches of the Federal Reserve Bank, which is burdened with driving national monetary policy. Richmond is home of the 5th Federal Reserve district which includes the District of Columbia, Maryland, North Carolina, South Carolina, Virginia, and most of West Virginia.
But the news on the economy isn't all good. An article in yesterday's New York Times indicated that, while officials at the Fed and the Treasury are talking up the overall economy, regional economies are still hurting. Read more here.
Still, yesterday's release of The Beige Book, a quarterly snapshot of regional economies showed Richmond's district to be one of the strongest. In manufacturing, Richmond has seen an uptick in orders and shipments. Richmond has also seen a surge in demand for IT jobs. A small upward trend developed in tourism and resort bookings, but that could be expected because this is vacation season after all.
For all the good news, cargo and container transportation business remained low in Richmond's district, which includes all of Richmond's heavy industry such as coal production and much of West Virginia's as well. Demand for commercial and industrial loans is also down, and in Richmond in particular residential refinancing has slowed because of rising interest rates.
Read the whole report here.