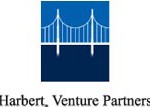 A venture capital firm with an office on Cary Street is looking to put more money into start-ups.
According to Tech Journal South, Harbert Venture Partners is raising $7.5 million to invest in the Southeast region. And although the company had no comment, it stands to reason that at least some of that money will be invested in start-ups in the area.
Read the full article here.
From the story:
Harbert Management Corp. had more than $15 billion under management as of 2007.
According to the filing with the U.S. Securities and Exchange Commission, the firm has raised $325,000 of the fund targeted at $7.5 million.
Harbert Venture Partners, a subsidiary of international investment firm Harbert Management Corp., invests in start-ups, with a typical investment ranging from $500,000 to $3 million.
A Harbert Partner was not immediately available for comment.
Their website says that they usually invest in technology and health care, two big sectors in Richmond's economy.

David Larter is a BizSense reporter. Please send news tips to [email protected]