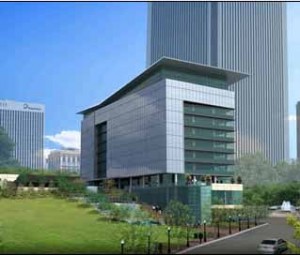 MeadWestvaco, the Richmond-based packaging company, announced Monday that it is cutting 80 jobs at its manufacturing plant in Hemer, Germany.
The layoffs are part of a restructuring plan, which the company announced in January. The company plans to lay off 2,000 employees worldwide, or 10 percent of its workforce. The cost-cutting plan is expected to be completed in January. The resulting savings are projected to be $25 million before tax.
The company stated at the time that the restructuring was a direct result of diminished consumer demand for products that carry their packaging.
The German plastics plant will specialize in home and garden sprayers while other product lines are moved to a plant in Wuxi, China.
President Jim Buzzard said in a statement: "We are improving MWV's immediate performance and long-term strength in the Home & Garden business by making clear determinations about which product lines have growth potential and those that are less attractive in the future."
Germany isn't the only place the company is making cuts.
Last week, it was reported that MWV eliminated 100 jobs at its Chateauroux, France, manufacturing plant.  According to the report, an agreement presented to the trade union there was rejected and resulted in a three-day hunger strike for higher severance pay. That plant employs 247 workers.
Earlier this month, MWV laid off 65 workers at its office products plant in Kenosha, Wisc., and in May the company announced that it was closing its beverage packaging plant in Wilmington, N.C., affecting 105 employees.
In January, the company laid off 75 corporate positions at its Henrico headquarters.
But in some cases, MWV facilities are expanding. In May, the company tripled the size of its distribution center in Lofton, Va.