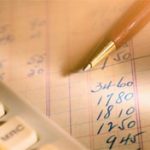 A new Small Business Administration program to provide loans to cash-strapped businesses may have little impact on local companies that could use the funds.
Both local and national bankers say the American Recovery and Reinvestment Act of 2009 ARC loan program requires too much paperwork for not enough reward. The banks are not enticed by the 5.25 % rate, nor by the likelihood that as many as a third of the loans could end up defaulting.
The ARC program offers up to $35,000 for businesses that have been profitable before, but are now low on cash. It can not be used by startups seeking funding. The emergency loans are separate from the typical 7(a) loans backed by the SBA.
Several small business owners have contacted BizSense and said all the local banks they called were either not interested in the ARC program, or still trying to figure out how it works.
One bank likely to participate on some level is SunTrust, according to Eric Perkins, a small business lawyer with Perkins Law. Eric has been surveying local banks on behalf of several retail clients.
"The sense I'm getting is that the underwriting paper work is too cumbersome and the loans are not attractive enough," Perkins said.
Several bankers who asked that their names not be used because their companies do not let them speak to the media without going through a PR person, said the same thing, adding that community banks do not often have one SBA expert, and so they run the risk of missing some fine print and losing the guarantee. They'd rather write one loan for $300,000 than ten for $30,000, since each loan requires due diligence.
Borrowers don't have to start repaying the loan for a year, and have five years to pay back the principal. The Federal Government would cover the interest and also guarantee the loan in case of default.
A website dedicated to SBA lending lists a few of the potential ARC loan participants as:
Wachovia
Wells Fargo & Co.
J.P. Morgan Chase & Co.
PNC Financial Services Group Inc.
Regions Bank
Suntrust
BB&T
Aaron Kremer is the BizSense Editor. Please send news tips to [email protected]