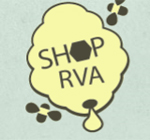 A consortium of Richmond organizations is pushing to designate a weekend next March as "Shop Richmond Weekend," which aims at driving costumers to locally owned businesses.
"Buy local" campaigns have been cropping up across the country as small businesses struggle as consumers cut back on spending. Local businesses are often not the cheapest place to buy a given good. The Wall Street Journal ran an article yesterday that analyzed the impact of these campaigns and estimated that there were 100 such movements across the country.
In Richmond, the Bridge Community Development Center, along with VCU's Established Leaders Society and Shop RVA are working on a project.
Bridge CDC was established to provide opportunities to Richmond's low-income communities, specifically the Latino community. Established Leaders Society is a network of VCU students who are trying to establish themselves in the business community.
Shop RVA started as a class project at VCU. It is a campaign that seeks to promote culture in Richmond by supporting local businesses.
Terrell Pollard of Bridge CDC said that as many as 14 businesses had signed up for the campaign, with perhaps more to come, and that the official announcement would come in September.
The businesses include barbershops, florists, retailers and bike shops, Pollard said.
The group is in talks with Richmond city government to create a partnership in the campaign.
"We think it's important that people shop locally and I think city officials will be receptive to that," Pollard said.
"Supporting local businesses affects any number of different areas. It encourages other businesses to open, and the more small businesses you have, the more competition will keep prices low," he said. "It also raises tax revenue for the city."
Pollard said that the weekend would serve a double purpose. Bridge CDC will be placing interns, high-schoolers and young adults, in the businesses.
"We want to give youths a chance to see how small businesses run, and we hope to motivate them to have ambitions as well. So, hopefully they will want to go out and start businesses of their own after they see what others have accomplished."
Leslie Fellows, who owns the Complete Gourmet in Carytown, said she thought there was a need for the weekend.
"I think it's a wonderful idea," she said. "It's important that people support local business."
The Complete Gourmet has been in Carytown for 36 years, and the bulk of its business comes from repeat customers who have bought their kitchen tools there for years, Fellows said.
Bridge CDC has posted several jobs on volunteermatch.org, including a business director and a human resources representative.
David Larter is a BizSense reporter. Please send news tips to [email protected]