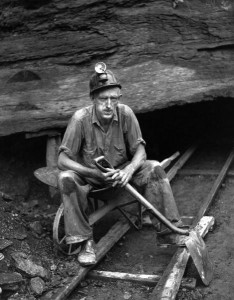 Massey Energy lost a major appeal yesterday in the 4th U.S. Circuit Court of Appeals in Richmond.
The court ruled to uphold a lower court ruling that requires the Richmond-based coal company to rehire 85 union miners who lost jobs after it bought the Mammoth Coal complex in West Virginia.
Massey bought the operation from the bankruptcy of Horizon Natural Resources. The suit against them claims in December 2004 it began hiring production and maintenance workers for the new facility.
The company offered interviews to non-union employees of the previous mine operator, but the suit against it claims that union members were denied job opportunities.
The union then filed a complaint with the National Labor Relations Board.
From the Charleston Gazette Coal Tattoo blog:
The NLRB judge ordered Massey to both offer UMWA members their jobs back, and to bargain in good faith with the union. Goodwin issued a temporary order that required Massey to offer workers their jobs back, but did not implement the requirement that the company bargain with the workers toward a union contract. The 4th Circuit has upheld Goodwin's ruling. But Massey is still appealing the rest of the NLRB judge's decision, and that case has not yet been decided by the full NLRB.
Phil Smith, a spokesman for the UMWA, said that Massey has offered some union  workers jobs. Smith said "a handful" of miners accepted, but that many did not because they did not want to go back under Massey's non-union working conditions.
Read the full story (4th Circuit backs ruling against Massey in Mammoth case)  for extensive background and documents on the case.
Recently, Massey CEO Don Blankenship started his own Twitter account. So far no word from him there about the appeals court decision, but he has been firing away tweets all week including:
The Cap and Trade bill is essentially a Ponzi scheme that dwarfs Madoff.
American labor is so disadvantaged by excess regulations that they can't compete.
It's easy to be popular. All you have to do is agree with everybody.
And from the most recent one posted yesterday:
Coal is America's Energy. Oil is Iran's Energy. Which do you want to depend on?
Meanwhile, UMWA President Cecil Roberts said the union is pleased with the court's decision.
"We look forward to the day when miners who were illegally discriminated against get their rightful jobs back, and to all the miners at the Mammoth mine having the benefit and protection of working under a UMWA contract," he said in a statement.