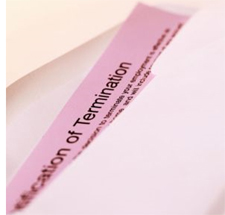 For the throngs of laid off workers in the Richmond area seeking relief from the summer job hunt: its time to go to camp.
LaidOffCampRVA is a one night gathering for the areas unemployed, and underemployed, to share their experiences and get advice from each other, according to organizer Connie Salinas.
Salinas is director of the CBS6 Job Link program, an area job board operated by the TV station.
"I got a lot of jobs seekers coming posting resumes, so what can I do to help those individuals?" Salinas said.
She decided to organize the LaidOffCamp, which is based on a nationwide movement of similar events across the country.
"If we can bring together resources that can help these people who attend it's definitely a reason to get dressed up and come network," Salinas said.
Salinas said the event isn't just for those who have been laid off, but also for those who are working part-time, as a freelancer, or those who are self-employed.
The event, which is being held July 16 from 5-8 PM at the Dominion Club in Glen Allen, is described by Salinas as an "unconference."
"In the middle of the evening will be breakout sessions," Salinas said, "You can pick and choose which session you want to go into or move around."
Salinas said the sessions will be more like a Q&A and not just sitting around watching a formal presentation. Topics are to include networking, stress management, interview skills, healthcare, and of course the topic du jour: how to use social media.
(Full disclosure: BizSense reporter David Larter will be among the evening's discussion leaders).
While the event is not a job fair, Salinas said there will be handful of companies recruiting at the event including State Farm Insurance, which she said is looking for sales agents.
Jeff Jefferson, president and CEO of The Career Giant, is a sponsor and co-organizer of the event. He said he expects as many as 300 people to attend.
Tickets are $12 and registration closes Wednesday at midnight. For more info visit the LaidOffRVA website.
Double full disclosure: BizSense appears regularly on CBS to talk about business news.