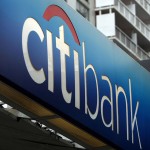 Virginia has an influx of cash coming after a settlement with Citigroup and Bank of America.
The Richmond-based State Corporation Commission, along with 11 other states, said that the financial firms misled investors about the risks of auction-rate securities.
Governor Tim Kaine's press secretary Gordon Hickey told BizSense that the money would go to the general fund.
That will be a small relief to the deficit-ridden budget.
From the Associated Press article via the Daily Press:
Citigroup Global Markets Inc. will pay the state $924,781, and Banc of America Securities LLC & Bank of America Investment Services Inc. will pay $351,693. Eleven other states also are receiving payments.
Although it didn't get a whole lot of attention during the financial collapse last year, the auction-rate securities market was worth hundreds of billions of dollars when it failed. The securities are long-term bonds that are packaged and sold with auctioned interest rates.
People who invested that way expected the returns to look like a high-yielding money market account, with rates usually in the 5.5 percent range. The problem became that when people stopped buying the securities the market began to fail. The banks, who would usually step in as the bidder of last resort, had bigger problems in February of 2008, namely the complete financial collapse of the United States.  So, the markets failed leaving investors, many of them municipalities, holding the bag.
For more reading on auction-rate securities, see this New York Times article written last year.

David Larter covers money-management and finance for BizSense. Please send news tips to [email protected]