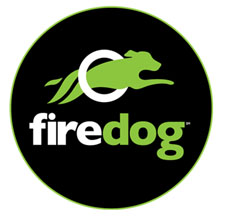 The rest of Circuit City's intellectual property, including the firedog brand and a database of 30 million customer contacts, is going on the auction block Aug. 18. And it may reap more than the $14 million that the Circuit City name fetched at auction earlier this year.
Massachusetts-based advisory firm Streambank set a deadline of Aug. 11 for bids, and the auction will be held at a law office in New York the following week.
The intellectual property for sale includes the trademarks, website and toll-free numbers for Circuit City's installation and technical support service firedog. Also up for sale are trademarks and websites associated with TradingCircuit.com, the company's former auction platform for returned and exchanged merchandise.
Registrations and trademarks tied to various private label products owned by Circuit City will also be sold to the highest bidder.
But the prized item up for bid is Circuit City's customer and transaction database, which includes information on 30 million contacts collected from 2003 through 2009.
"It's essentially a mailing list," said Gabe Fried, managing partner and founder of Streambank.
"There is enough information there for marketing people to sort of cull the list to find their targets," Fried said.
Fried didn't say how much they expected to get from the auction, and there is no minimum bid. In May the company auctioned off the CircuitCity.com domain and company trademark to Systemax Inc. for $14 million plus a minimum of $3 million in royalties over three months.
"We're hoping firedog gives Circuit City a run for the money," said Fried. "We're optimistic we will have a competitive auction."
David Urban, interim dean of the Virginia Commonwealth University School of Business, said he expects the auction to generate a great deal of interest, particularly the customer contact list.
"If you are an electronic retailer of any type, that would be a goldmine to have," said Urban.
"Any kind of retailer that is interested in having ready-made consumers who have purchased electronics at some point in the recent past would be interested."
Urban didn't say how much he thought such a database might be worth.
There may be some limitations on what the buyer of the list can do with the information. A consumer privacy ombudsman will be appointed by the bankruptcy estate to confirm that the sale and use of the information does not violate any of the privacy policies in place.
"Customers can rest assured the privacy ombudsman will make sure these names are only made available to certain similar businesses offering similar products," said Fried.
One potential bidder could be hhgregg, an Indianapolis-based electronic retailer that has been taking over abandoned Circuit City stores across the country and also honored Circuit City gift cards when the company went bankrupt last November. Hhgregg announced recently they planned to open three stores in Richmond.
VCU marketing professor Van Wood said the firedog brand is also an attractive buy.
"The firedog idea, which was quickly copied by Best Buy, was really great. For folks who had problems with their computers and installing equipment, it was a godsend," said Wood.
In his opinion, the firedog brand could be worth even more than the Circuit City name.
"That part of the brand name is still really solid," said Wood. "For Circuit City, it will be a long time before the brand name has the cache it did before it left a bad taste in people's mouths."
Wood said he wouldn't even be surprised if Best Buy was interested. He said they could benefit by either offering it as an alternative service to their existing support division, Geek Squad, or by keeping competition at bay.
"It would be a strategically competitive move by them," Wood said.
Al Harris is a BizSense reporter. Please send news tips to [email protected].