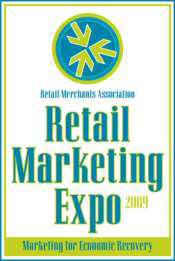 Next Tuesday more than a thousand retailers are expected to descend on the Greater Richmond Convention Center, said Jenny Price of the Retail Merchants Association.
The group is holding its fifth annual Retail Marketing Expo and will feature dozens of exhibitors from the worlds of publishing, broadcasts, and advertising.
"This year there is more exhibitors than in previous years, which is interesting in a down economy," Price said, "Seems to us a sign of the economy turning around."
Ad sales people and marketers are turning out in higher numbers than before to chase down customers, whereas before the recession customers for the most part came to them, Price said.
"A lot of our exhibitors from the media are offering day of show only specials for advertising that can't be had any other time," Price said.
One exhibitor will be Richmond-based Graphics Gallery. The company produces photo quality displays for stores as well as museums. Founder Steve Samuel said his industry has had to work much harder to get customers in today's economy.
"In the last two months I've had over a hundred face to face meetings with clients and prospects," said Samuel, "The key is to get out in front of these people."
Samuel said his company has exhibited at all of the past expos and many of his present clients were picked up from the outreach.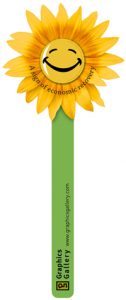 For the last year, Graphics Gallery has produced complimentary "recession buster" signs to businesses around the world (read more here), at the expo Samuels said they plan to take the concept to another level.
Graphics Gallery will be selling "signs of economic recovery" for $20. The signs are sunflower cutouts that stand about two feet high. A share of the proceeds will benefit the Central Virginia Foodbank, and buyers will also get a coupon for a free oil change at area Midas locations.
The expo is free, but guests are asked to pre-register on the RMA website. A breakfast, featuring Owens and Minor "Head Cheerleader" Hugh Gouldthorpe as keynote speaker is $25 for members, and $30 for non-members.
After the expo, there will be a networking reception starting at 3:30 PM.