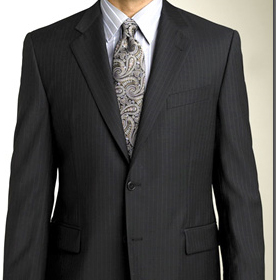 This could be a good weekend for picking up some new work clothes. There is no sales tax (normally 5 percent) on most articles of clothing that cost less than $100.
And suits are on sale at most men's shops around town. (Sorry ladies, I have no idea how to price dresses.)
S&K Menswear: Everything in the stores is 70 percent off. Pants were going for $10 to $20, and they had them in most sizes at the store in Short Pump. The clerk said that the deals may be even better at the store near Virginia Center Commons. He also said the liquidation sale will probably end August 23. Just a warning, there are no returns.
Jos. A. Bank: $800 suits are 50 percent off starting on Saturday.
Dillard's: All suits are 50 percent off. Ralph Lauren suits that normally cost $500 are $250, and they have them in almost every size.
Franco's Warehouse (9907 West Broad Street): Tons of great suits and jackets on sale, some up to 50 percent. The shoes are also 50 percent off.
Nordstrom: No sale. Hugo Boss suits cost $800.

Aaron Kremer is the BizSense editor. He hates shopping, but begrudgingly spent a few hours gathering the data.