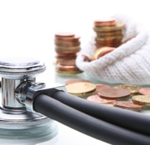 For readers who follow the health care debate, there is an amazing expose in the Houston Chronicle about the hospital industry's inability to stop preventable medical injuries and deaths, and how they spend millions to lobby the government away from comprehensive reporting.
"Ten years ago, a highly publicized federal report called the death toll shocking and challenged the medical community to cut it in half — within five years.

Instead, federal analysts believe the rate of medical error is actually increasing. A national investigation by Hearst Newspapers found that the medical community, the federal government and most states have overwhelmingly failed to take the effective steps outlined in the report a decade ago."
The story says that Virginia hospitals are required to report hospital infections.