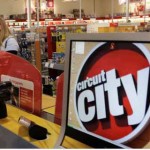 While some of Richmond's former Circuit City stores are becoming new locations for hhgregg, one of the bygone retailer's big box stores in Virginia Beach might one day become a commuter rail station.
Last week, Virginia Beach City Council voted to purchase the empty store at 110 South Independence Blvd. for $5 million.
The building is adjacent to a Norfolk Southern right of way that is a part of a proposed commuter rail line connecting Hampton Road and Norfolk to Virginia Beach.
It is also in the heart of Virginia Beach town center, which is home to Virginia's tallest building, the 38-story Westin developed by Armada Hoffler.
"At this stage it's impossible to know if it will be used for a light rail station," said Marc Davis, media and communications director for the City of Virginia Beach, in an e-mail to BizSense.
But there are other possibilities for the property, such as growing the Town Center development.
A Virginian-Pilot story from July provides some additional background:
It is likely the Beach would get the money to buy the land from bond sales, said Mark Wawner, the city's Town Center project manager.
Whether the property is used for a park-and-ride stop, a light-rail station, or to expand the development of Town Center, it's land that the city should control, Wawner said.
"It's an opportunity to take advantage of a distressed property," he said. "It's an opportunity that we can't pass up on."
For more on the proposal to extend light rail into Virginia Beach, click here.