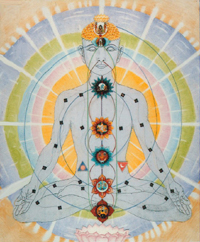 Virginia is cracking down on the back-crackers.
The State Council of Higher Education wants to regulate the training of yoga teachers and impose a $2,500 fee to certify instructors.
From the Washington Post:
Studios can teach lotus poses to as many clients as they like, state officials said. But teacher training programs, which the state views as similar to dog grooming, massage therapy or other classes intended to prepare someone for a job, must be certified under state law.
But the yogis aren't bending over for state regulators without a fight. The Virginia yoga community has started a "Virginia Yoga Teachers" Facebook page and have launched a letter-writing campaign to Gov. Tim Kaine and state officials.
The education council has extended the compliance deadline to December, but the issue won't likely be settled that easily. Del. David E. Poisson (D-Loudoun) stated he intends to introduce a bill exempting yoga teachers from the state licensing requirement when the General Assembly convenes next spring.