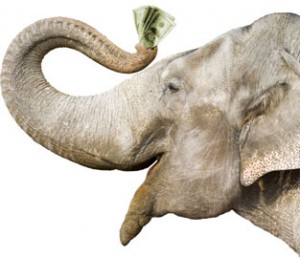 Admiral Americas, the U.S. arm of Welsh-based Admiral Insurance, has picked a new name.
The firm will do business as Elephant Auto Insurance and has launched a web site.
Admiral located its U.S. headquarters in Richmond last March. As of last month, the company has 19 employees and was still growing into its 26,000-square-foot Innsbrook office.
The company is currently hiring for several positions, according to its website.
Admiral reported today a 5 percent increase in mid-year profits over the previous year. Read more about the company's earnings via the New York Times.
You can read more BizSense coverage of Admiral Americas here, as well as our Q&A with chief executive Andrew Rose here.