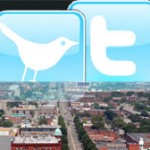 Today's college students are so narcissistic that they believe that they are the most narcissistic generation ever.
That's what a recent study out of San Diego State said. The study found that social networking sites are causing students to become self-promoters and spend more time seeking attention.
From USA Today:

More than half (57%) said their peers used social networking sites such as MySpace, Facebook and Twitter for self-promotion, narcissism and attention-seeking. And 92% said they used MySpace or Facebook regularly. Two-thirds said their generation was more self-promoting, narcissistic, overconfident and attention-seeking than others.
In the business world the same behavior, which study calls narcissism in college students, is called marketing. BizSense ran a series earlier in the summer about how marketing professionals are using social media to promote businesses. Read more here.
David Larter covers higher education for BizSense. Please send news tips to [email protected]