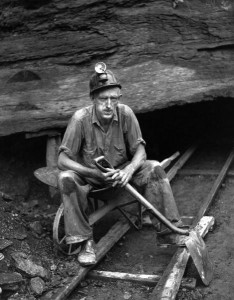 Richmond-based Massey Energy may soon be in court for allegedly violating conditions of the Clean Water Act and exceeding pollution limits allowed by its mining permits.
On Monday the Sierra Club and several West Virginia groups filed a 60 day notice of intent to sue the coal company for civil penalties.
From West Virginia Metro News:
This notice comes two years after Massey agreed to pay $20 million to settle a dispute with the U.S. Department of Justice and the Environmental Protection Agency about Clean Water Act and surface mine permit violations at coal mines in both West Virginia and Kentucky.
The allegation was Massey violated its Clean Water Act permits thousands of times over six years starting in 2000.  At the time, Massey agreed to make changes to keep pollutants out of water supplies and follow federal regulations for surface mining.
Those in the groups that intend to sue claim, despite the settlement, Massey is continuing to violate water quality standards along with the conditions of existing surface mining permits at sites in more than a dozen West Virginia counties.
The latest filing alleges 13,000 violations over a 12-month period.
The Charleston Gazette's Coal Tattoo blog has some great coverage, including a copy of the new filing and an official response from Massey:
A statement from Massey reads as follows:  "The threatened suit is but another attempt by out of state extremists to attack the coal industry, which works hard to provide domestic energy and domestic jobs.  The company is evaluating its legal options with respect to the inaccurate statements from these groups."
In the same statement Massey said its compliance rate is above 99 percent.