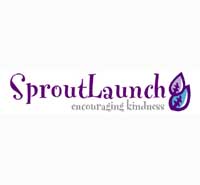 Karma has a website now.
Molly Quarles started Sprout Launch last month as a website for do-gooders to share their stories. She's trying to encourage more good deeds by buying gift certificates and mailing them to a randomly chosen person who emails in.
"I know that sounds corny, but it's true — I'd like to get people to be nicer," she said.
Quarles, who works at the local marketing/advertising firm Madison + Main, gets emails throughout the day of good deeds, and she says that has been its own reward. So far 130 people have written in.
She has been promoting the site on Facebook and Twitter and isn't too concerned that her startup doesn't have a profitable business model in sight. That's really not the point, she says, although she does have one sponsor now.
"I'm sleeping four hours a night because people keep emailing in," she said.
One reader submission: "Bought a soldier coffee this morning standing in line at WaWa."
Someone else wrote, "Set up a funded savings account for a five year old great niece recently diagnosed with Leukemia."
Quarles hopes to sell sponsorships and then eventually get the gift certificates from participating retailers.
Aaron Kremer is the BizSense editor. Please send news tips to [email protected]