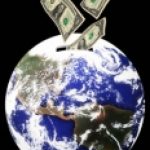 Venture capital firms may find it difficult to recruit investors in an already apprehensive market, as firms recently reported a steep decline in returns for the third quarter of 2009.
The most dramatic decline has occurred in 10-year returns, which reported yields of 8.4 percent, down from 14.3 percent in 2009's second quarter, according to statistics collected by Cambridge Associates' U.S. Venture Capital Index, and reported in Washington Business Journal.
2008's third quarter saw a 40.2 percent return on 10 year investments, and the National Venture Capital Association credits the dramatic drop to the departing effects of the tech bubble.
From the WBJ:
The significant returns created by the robust exit markets of the late 1990s have carried the industry for a long period of time," said NVCA President Mark Heesen. "The new reality is much more somber for many venture firms. There are still healthy returns to be made in venture capital, but until the venture community sees a more vibrant exit market, we do not expect marked improvement overall.