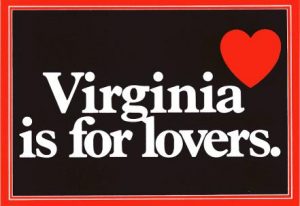 Virginia is for lovers after all.
Richmond has made it to the top of a lot of 20 lists, but most romantic?
Amazon.com ranked Richmond number 14 in a list of the most romantic cities based on the sale of "romance novels; sex and relationship books; romantic comedy DVDs; Barry White CDs; and sexual wellness products since Jan. 1, 2010."
Alexandria was number one and Arlington was number seven.
You can check out the complete list here.