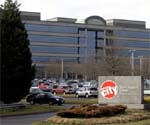 A wave of commercial foreclosures could trigger economic damage that affects the lives of every American, according to a report released by the Congressional Oversight Committee.
From the panel:
"Commercial real estate loans made over the last decade — including retail properties, office space, industrial facilities, hotels and apartments — totaling $1.4 trillion will require refinancing in 2011 through 2014. Nearly half are at present 'underwater,' meaning the borrower owes more on the loan than the underlying property is worth. While these problems have no single cause, the loans most likely to fail are those made at the height of the real estate bubble.
"The Panel found that 'a significant wave of commercial mortgage defaults would trigger economic damage that could touch the lives of nearly every American.' When commercial properties fail, it creates a downward spiral of economic contraction: job losses; deteriorating store fronts, office buildings and apartments; and the failure of the banks serving those communities. Because community banks play a critical role in financing the small businesses that could help the American economy create new jobs, their widespread failure could disrupt local communities, undermine the economic recovery and extend an already painful recession."
The report said that almost 3,000 banks, or 40 percent of the country's banking system, have a high proportion of commercial real estate loans relative to their capital.
Elizabeth Warren, chair of the panel, gives a pretty good rundown of what's to come in the following video:
[youtube]http://www.youtube.com/watch?v=VBbsx56cVrI&feature=player_embedded[/youtube]

You can find the full report here.