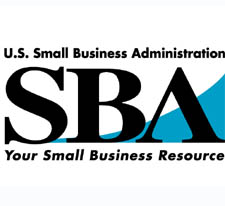 It may be "micro" but it could be the difference between staying in business or closing up for good.
The Small Business Administration recently awarded REDC Community Capital group a $920,039 grant to help fund their micro-loan program, the largest amount the organization has ever received for that program, and nearly five times the amount received for 2009.
Last year, when the REDC was certified to only lend to small businesses in Richmond, the organization received $196,500 for micro-loans from the SBA. Since July of 2009, the REDC has expanded their coverage to include businesses in both the Richmond and Petersburg metro areas.
Micro-loans are typically offered to start-ups and recently established businesses to cover the costs of inventory and equipment, and cannot be used for existing debt or real estate purchases. $35,000 is the limit for a micro-loan, but the average is $13,000.
"Our Micro-loan product serves as an incubator for a small business to potentially grow into something larger and more substantial," said Stephen Schley, president and CEO of REDC. "Small businesses are the engines of a national economy."
The REDC focuses on lending to small businesses in areas with high poverty and unemployment rates. Micro-loans are designed for businesses whose loans have been denied from more traditional lenders, and have less than five employees.
According to the Richmond District SBA, since October the REDC has approved five loans for $129,722.50, an average of nearly $26,000, which is well above the national SBA figure.
In the past seven months altogether, the REDC has approved 18 loans for $442,289.09, creating or retaining 86 jobs.
"All averages are based on the local economic conditions," said Schley. "A city like Richmond will naturally generate a higher loan average than, for example, a more rural area like Sussex."
The dramatic increase in funding for the REDC is primarily due to the expansion of the organization's lending area, but is also part of a nationwide push to grow small businesses. Dan Upham, the national SBA coordinator for the REDC, said the micro-loan program was seen as an untapped resource in economic recovery.
"We're giving the micro-loan program a little more attention and support as we try to do everything possible to create jobs," said Upham. "We saw it as an underserved area, and it's a great bang for your buck in terms of jobs creation."
This grant comes three months after the REDC received a $1 million grant from the Treasury Department's CDFI fund to go towards the organization's BEZL program.
"The two grants will enable REDC to more fully meet the unique credit and capital needs of small businesses in the (Richmond-Petersburg) MSA, at a time when businesses are having difficulty in obtaining financing," said Schley
The REDC exists as an intermediary between lenders and the SBA. They typically work with businesses with less than pristine credit that are unable to obtain traditional bank financing.
In addition to funding for loans, the REDC will use the grant money to finance entrepreneurial courses, and technical assistance for borrowers. As recipients tend to be start up companies, the organization provides financial planning and marketing for borrowers with grant funds