A couple of new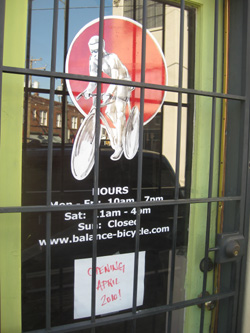 shops are opening up soon in Richmond.
Balance Bicycle at 312 Brook Road will be opening in April according to its website.
The store is located near the intersection of Broad and Adams streets and will sell new bikes as well as build and repair bikes.
Also cropping up is Sprout Market and Café at 1 N. Morris near VCU campus. The restaurant will serve carry out food with locally sourced ingredients. According to a message on its website, the owners previously operated All Star Market and Deli  on Lombardy Street but closed it to open Sprout. The market will also sell beer and wine.
The location was previously Cuppa Tea, which closed last year but now sells tea online. BizSense wrote about them in June.