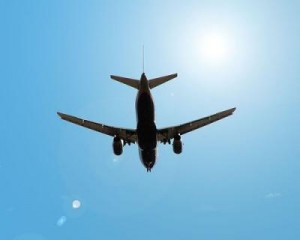 The struggling tourism industry might be rough on airlines and hoteliers, but it means phenomenal bargains for travelphiles. One British representative said prices for travelers to the U. K. in 2009 were 25 percent below 2008 prices. Josée Covington, founder of Covington Travel, said that to fill their cabins in 2009, cruise lines were flying travelers free to the Europe to catch their cruises there.
In a seasonal feature RBS has been running regularly, veteran travel writer Martha Steger shares some of her favorite European destinations.

England

Soccer is big in Richmond, so it's fitting that Richmonders can fly directly to Manchester from RIC via US Airways for $593 in early April to visit a city with a lot of exciting new music, architecture and football, which is king from September through May and provides a different experience for American football fans. Don't miss the quays — large urban regeneration projects comprising cultural attractions, shops and eateries on former dock sites in Greater Manchester — among the city's most popular attractions. Manchester is the gateway to England's North Country and a great base for literary and industrial-heritage side trips. Literary lore isn't limited to Lake Country poets — it includes James Herriot's house museum (for animal-lovers everywhere) in North Yorkshire; Ainwick Castle, a principal film site for Hogwarts in the first Harry Potter movie; and, on England's northeast coast, the town of Whitby, where Dracula was born after author Bram Stoker watched the mist descend on the ruins of a 12th-century abbey and adjacent graveyard.
France
Paris ($737 US Airways, early April), like any other major European capital on the euro, is expensive, but you can see a lot in two days on foot and subway, including a full day's train trip to Versailles. For fun – as well as perspective on the high-profile papacy these days, head southeast to the Mediterranean, via high-speed rail, to the windy city of Avignon, home of popes and antipopes between the 14th and 15th centuries.  Unleash your inner 007 by taking a rental car from here across Provence to the sloping vineyards and countryside of Aix-en-Provence that captivated Cezanne; and end up in one of world's tiniest nations – the Principality of Monaco — to drive the same streets as Formula 1 Grand Prix race drivers! Monte Carlo Casino requires jacket and tie and charges an entrance fee just to gawk (the casino is the principality's chief revenue-producer).  If you lose your shirt and need a church, try St. Nicholas Cathedral, where Philadelphia native Princess Grace of Monaco is buried. Because of my own love of water, I was drawn to the nearby, simpler architecture of Jacques Cousteau's oceanographic museum hovering high above the rocky Monaco coastline.
Germany
Germany to me will always mean my first taste of blood sausage and steak tartare, both of which are on any good menu there.  I also discovered, when a conductor had a whispering couple near the front of a concert hall removed during the first piece of an evening, how seriously Germans take their music. I dared not cough until intermission.
2010 is a year for big German events ($767 Delta, early April), such as Oberammergau's decennial Passion play, but if you avoid the big cities, you can see Germany on $100 a day in picturesque towns outside of Munich and Frankfurt or take a train ride along the Rhine and spend one night each in Cologne (the Gothic masterpiece, Cologne Cathedral, is adjacent to the train station), Dusseldorf (catch a marionette theatre performance) and Bonn (stroll to Beethoven's home from the train station). If you're flying into Munich (celebrating the 200th anniversary of Oktoberfest starting this September), take advantage of the Oktoberfest staged on the roof of the airport (rated among the world's top five airports).  Oktoberfest anywhere in Germany is a great way to mix with locals, as Germans come in from the countryside in the fall to celebrate.
Switzerland
Not all of Europe is on the euro. Switzerland ($737 Air Canada, early April) is still on the Swiss franc — about a one-to-one ratio to the U. S. dollar.  Land in Zurich in the morning, walk a few steps to the main railway station at the airport and enjoy lunch at Lake Lucerne, overlooking Chapel Bridge, first built in Lucerne in the 14th century and within sight of Mount Pilatus and Rigi in the Swiss Alps.  (The spectacular trip up Pilatus is worth the full day it takes.)  From Lucerne, take the train to St. Moritz as a base for hiking – and train trips to outlying hiking areas; or head for the capital, Bern, on UNESCO's list of Cultural World Heritage Sites, with five miles of city-centre arcades – lauben to locals – a destination for shoppers. Be sure to sample the indigenous Swiss cheese dish, raclette, at lunch or dinner.
Poland
When I think of all that the Polish people have been through in the life of that nation, stretching back more than a millennium, I am in awe of how unfailingly cheerful the people always are, even those who survived World War II – and no visitor should miss chatting with a few of them. One way to greet and meet is to enjoy a great meal in the Kazimierz section of Krakow, site of an organized Jewish community since the 14th century. Flights to Poland ($898 KLM, early April) are more expensive because there are fewer of them, but you can easily find reasonable food and lodging (and Poland isn't on the euro yet).  Also, Warsaw is less expensive to connect to other European destinations because airline taxes are much cheaper than elsewhere in Europe.  If you travel from Warsaw or Krakow, for example, to Rome, Tel Aviv or Belgrade, you can save $80 in airline taxes by booking your additional flight from Poland. The country is very family-friendly: from Warsaw, take rail to Zakopane, a ski-resort town near the Slovak border in the south, at the foot of the Tatra Mountains.  A cable car takes riders to the top of Kasprowy Wierch year-round for spectacular views.  Economical cabins sleeping four to eight people are available near Tatra National Park, a great place for hiking and wading in ice-cold mountain streams.  The town's mountaineering culture boasts unique music as well as the International Highland Folk Festival every August. From here, take the train to Krakow for a couple of days of cultural sightseeing in a city that suffered much less damage during WWII than Warsaw. Time permitting, take a day's trip to the nearby Wieliczka Salt Mine.