The views expressed in Guest Opinions represent only those of the author and are in no way endorsed by Richmond BizSense or any BizSense staff member.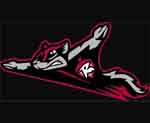 Confession: I'm not much of a baseball fan. But I've taken an interest in how our new baseball team has gone about its business, and how it has thrived where others failed. And it's done that by hitting lots of singles and plain old hustling.
Frankly baseball is too slow for me. Unless I happen to have a little something invested in the outcome, the whole process can seem a bit plodding.
But I've always loved going to the ball park.
I have some really nice adolescent memories of going to see the minor league Lynchburg Mets with my dad, who also is no baseball fan. It was something we did together, and I still recall our giddy laughter when a high foul ball over the fence would thud into a car hood in the parking lot. As a young adult living in a small town in southwest Virginia, I often gravitated toward its tiny stadium as a place to socialize and drink cheap beer.
As a resident of Greater Richmond for a dozen years now, I also spent my share of nights at the Diamond lending moral support to its former team, the Braves. To be honest, the experience usually felt somewhat flat, and I was among those absent at roll call in the Braves' waning years.
It wasn't the venue. The Diamond never bothered me as it has some. I just never felt a part of the action beyond shelling out some cash.
Just more than two years after the Braves announced they were done with Richmond, enter the city's new AA baseball team, the Flying Squirrels, who played their first home game at the Diamond last night.
Early concerns abounded that Richmond might be taking a huge step backward in overall class and stature from the Braves to any team with less than AAA status. With the charter season now just underway, the Flying Squirrels and their management have thus far proven to be a class act.
Being the new kid on the block isn't easy, and Richmond isn't exactly known for its ready acceptance of outsiders. Here's how the Flying Squirrels and their marketing folks are quickly winning us over:
They included us
Holding a "name the team" contest was a stroke of genius. Yes, many entries and even some of the hand-picked finalists were worthy of a Saturday Night Live skit. But the message was clear: Richmond, this is your team. And it sure got us talking.
They have a sense of humor
Don't ever think the team owners believed that a name as grand as The New York Yankees would emerge from a submission contest. In fact, such efforts are dangerous because there's no guarantee you will get anything remotely workable. But the Squirrels stuck with it and did what they said they would.
They have a thick skin
Even a casual reader of local news sites knows that criticism of the Squirrels early on was harsh and heavy. It takes maturity and commitment to expose yourself to that and still stick to the plan.
Their focus is on the fans.
Instead of complaining about the Diamond, they're making improvements, upgrading the seats, planning value-added events, enhancing the concessions, selecting local partners wisely, and hiring an experienced, enthusiastic public address announcer.
They are having fun
Here's a concept: people like to have fun. And if you're having fun, maybe they'll want to have fun with you. The Squirrels' brand, established early and well, is not baseball. It is fun.
And the strategy is working. Last night's home opener was sold out and packed seats are expected through the weekend.
Rightly or wrongly, Richmond has established a reputation as a region that doesn't support its sports teams. Maybe we've just been waiting all this time to have some fun.
Hope to see you at the ball park this season.