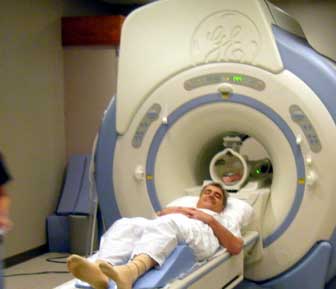 A Richmond-based chain of MRI clinics has filed for Chapter 11 bankruptcy protection after a company that financed its machines started garnishing money from its bank accounts.
OpenSided MRI, which has 12 clinic locations, including in Las Vegas, Atlanta and San Antonio, filed for bankruptcy protection in Richmond.
The company has no major local creditors but owes the accounting firm Keiter Stephens $2,218, according to a bankruptcy filing. The company does not have a retail location in Richmond.

Robert Westermann, a lawyer at Hirschler Fleisher who is representing the company, said OpenSided MRI will likely close a few locations, which will be easier from the confines of bankruptcy court.
"This gives us the opportunity to renegotiate equipment deals, and we have a little more leverage in bankruptcy," Westermann said.
Neil Burgess, the chief executive at OpenSided MRI, said the company has four employees at an Innsbrook office but no retail locations in Virginia. Partly that's because Virginia has a regulation that prevents health care clinics from opening without state approval, he said.
"The outpatient imaging industry has taken some big reimbursement hits," Burgess said. "Typically in health care, when there are reimbursement changes, there is a shakeout, but there hasn't been one in imaging in three years, and it's more competitive than in the beginning."
The company was founded in Richmond.
Aaron Kremer is the BizSense editor. Please send news tips to [email protected]